LOCAL PROFILE: Katie McCaskey
Owner: Pennywhistle Provisions and George Bowers Grocery
Founder: Lush Farms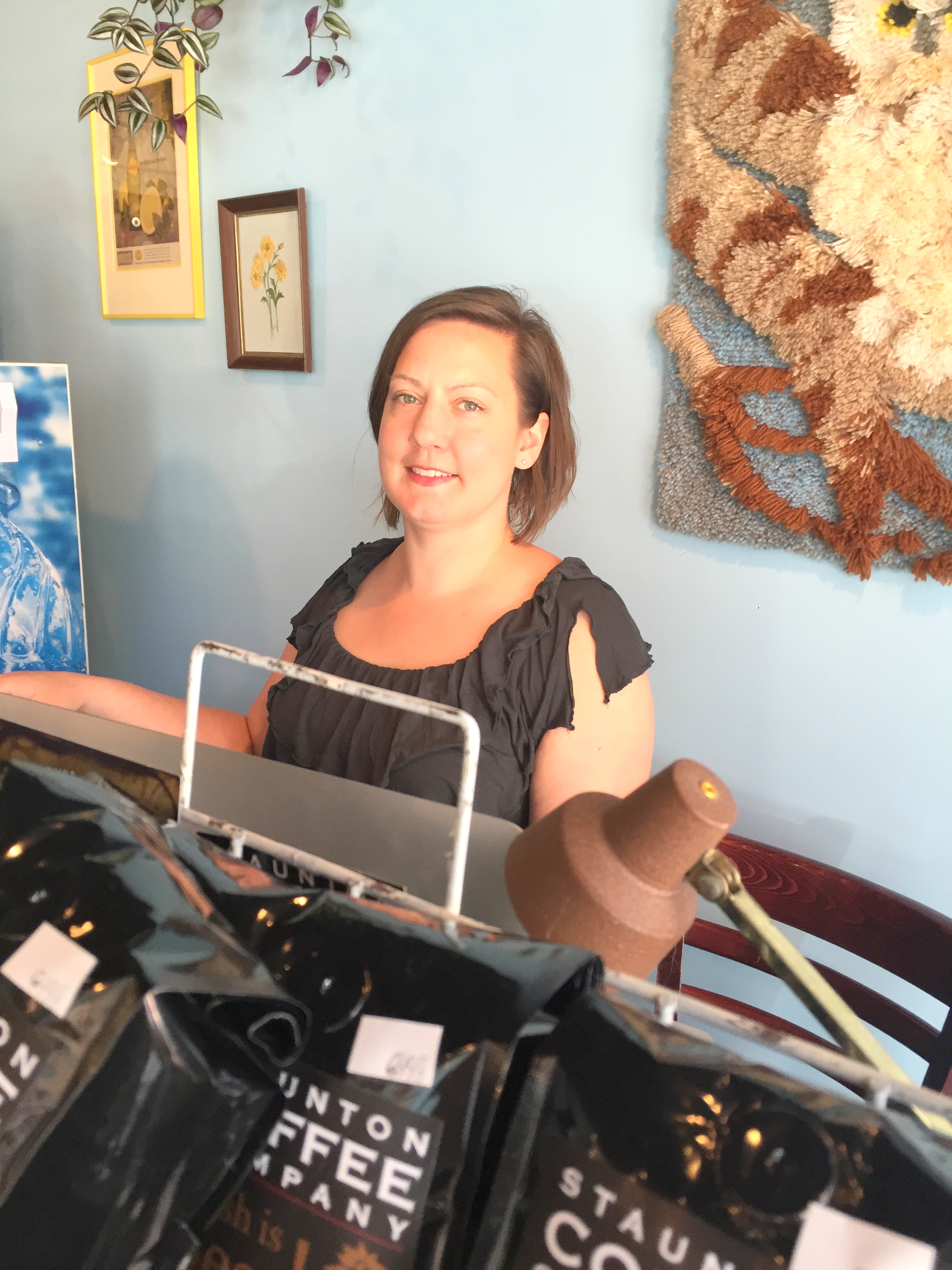 Katie is one of my favorite Staunton people and I always look forward to our conversations when I stop in Pennywhistle for a bite.
I have been painting the interior of a Queen City Concepts Restoration at 31 S. Coalter for the past 3 months, and Pennywhistle has been my go-to lunch spot several times a week.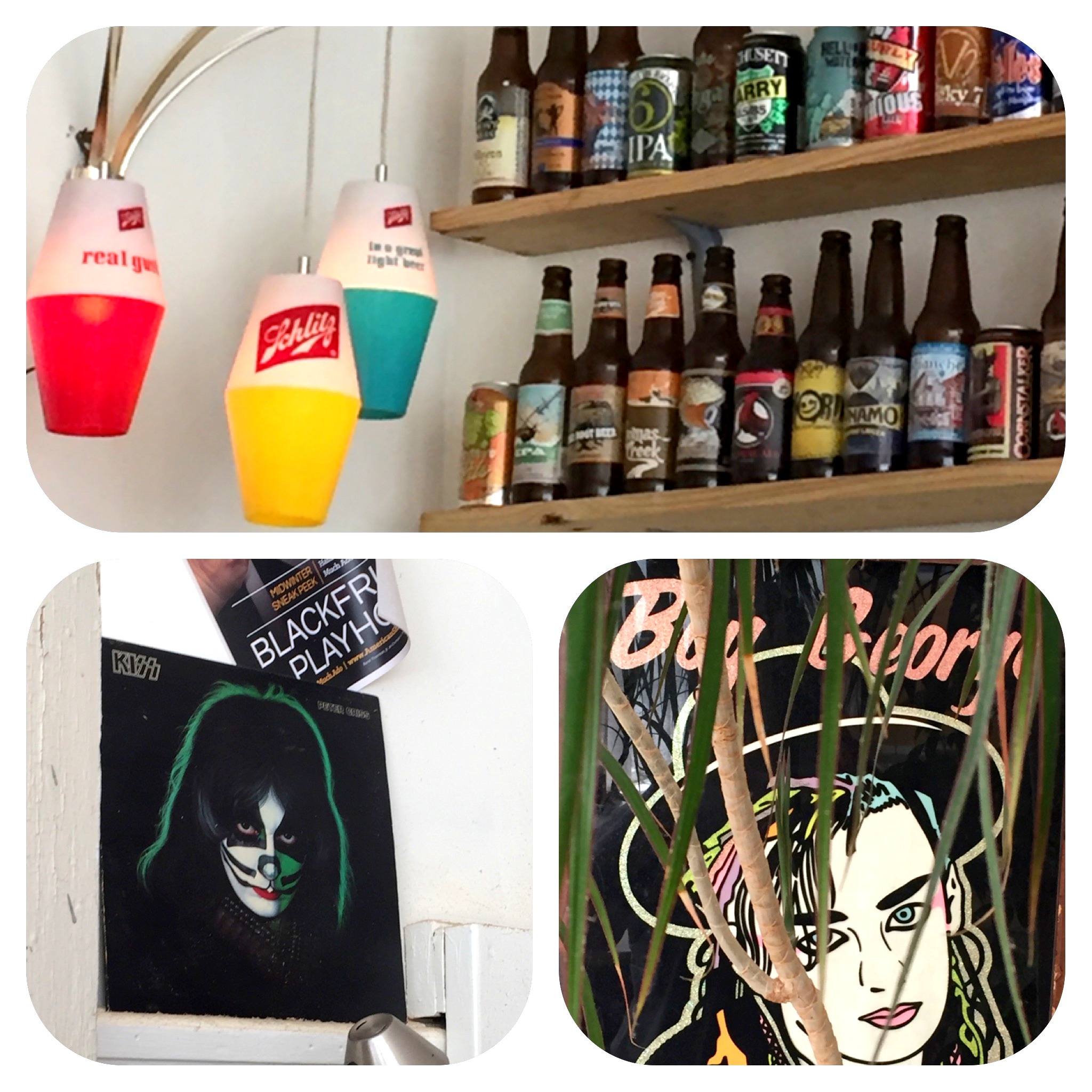 Located at 10 S. New St in the heart of Downtown Staunton, Pennywhistle provides quality, pre-made sandwiches and salads from George Bowers Grocery, as well as snacks, sweets and a large selection of wine and beer.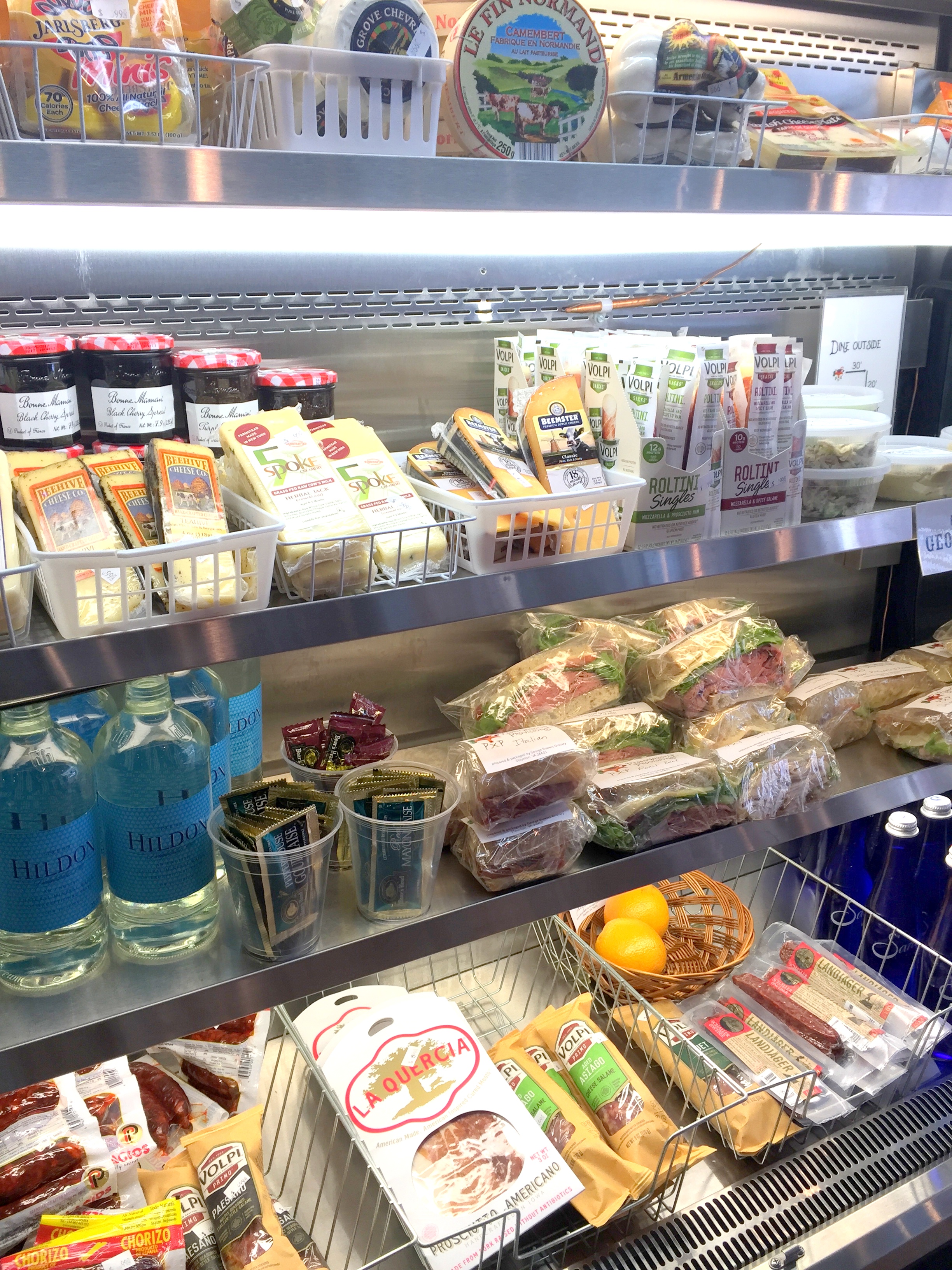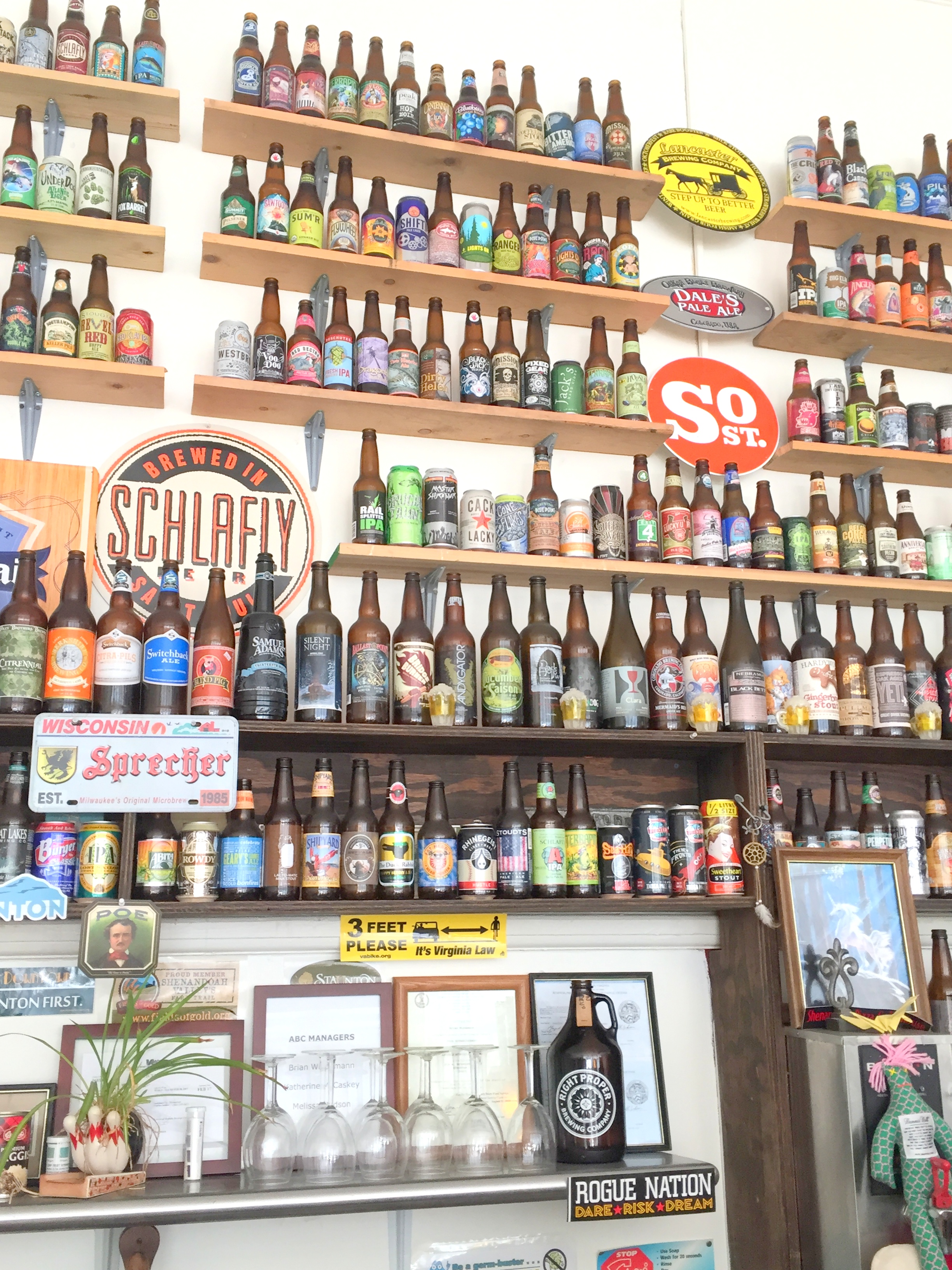 The concept of George Bowers (to go) came to Katie as she saw more people moving into Downtown, and a need for convenient, quality, premade foods. Quick eats!
Pennywhistle uses Boar's Head meats, local seasonal produce and bread from Newtown Baking, another local favorite.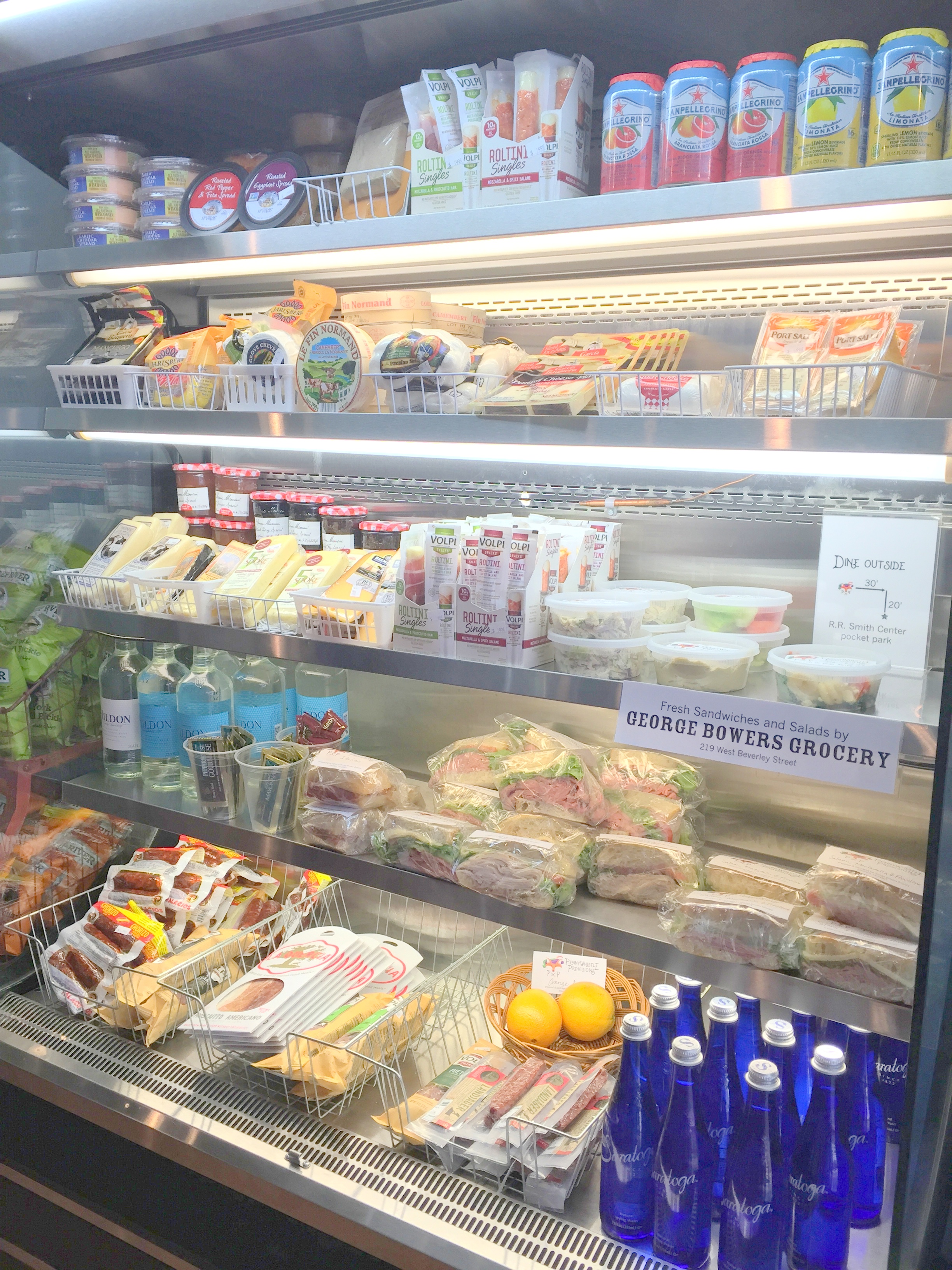 Katie and her husband Brian moved to Staunton in 2008 from New York City. While Katie grew up in the area and wanted to be closer to family, she also saw tremendous potential in the large inventory of reasonably priced homes within walking distance of the Downtown area.
Katie and Brian purchased a stone cottage built in the 1860's on Green St in the West End of Staunton. Renovating the home has made them feel a part of it's history, and they enjoy the diversity of their neighborhood and its easy access to downtown.
Katie's love of her neighborhood inspired her to create Lush Farms – a community beautification project in an empty lot that has been used as a dump. Please check out her website for chronological updates on progress, but in the meantime…
Lush Farms is a permaculture project located at 329 Green St on the corner of Green and Stuart. Katie saw this lot and project a an opportunity to build community, clean up the neighborhood and create "beautiful ecosystem the whole neighborhood can enjoy."
Here are a few questions asked Katie:
Me: What is your current favorite Downtown Staunton business?
Katie: Made for the People, By the People because they incorporate the community by selling their art – and that is important. (Visit the website for Made here. We love them, too!)
Me: What is the latest thing you made?
Katie: The EAT sign for Pennywhistle.
Me: Lunch or drinks with anyone, who would it be?
Katie: President Obama, to pick his brain.
Me: Your perfect day in Staunton?
Katie: Doing just about anything at Gypsy Hill Park.
Me: Any band you could see, past or present?
Katie: Johnny Cash in any of his eras. (Us too, Katie!)
Both of Katie and Brian's businesses are located in beautiful Downtown Staunton, VA.
George Bowers is housed in the Historic Stonewall Jackson School House at 219 W. Beverley.
Pennywhistle is at 10 S New St., on the ground level of one of Staunton's oldest Historic buildings.
Please visit their websites at Pennywhistle Provisions and George Bowers Grocery, and stop by and grab lunch or a snack!
You won't be disappointed.
Guest spot by Morgan Claborn, Queen City Concepts local story contributor, and Buyer Specialist for Shannon Harrington's real estate team, serving the Valley, Charlottesville, and all of the beautiful rolling hills in between.